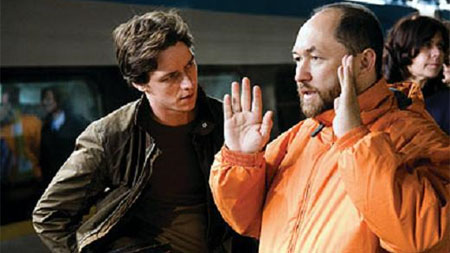 El director nacido en Kazajistán Timur Bekmambetov, responsable de películas como Wanted o Abraham Lincoln: Cazador de vampiros, ha llegado a un acuerdo con el canal SyFy para producir Warriors of Oz, una miniserie basada en el popular libro El maravilloso mago de Oz de Lyman Frank Baum.
Warriors of Oz estará centrada en un soldado del presente que es transportado misteriosamente a un postapocalíptico mundo de Oz donde deberá unirse a tres guerreros, uno sin corazón, otro sin cerebro y el último cobarde, para hacer frente al malvado mago que ha esclavizado a esta tierra. Además de producir, Bekmambetov también se pondrá muy probablemente detrás de las cámaras de este nuevo proyecto.
Esta nueva miniserie se une a las ya anunciadas de Ringworld (Mundo Anillo) y Childhood's End (El fin de la infancia), basadas en los clásicos de la ciencia-ficción escritos por de Larry Niven y Arthur C. Clarke respectivamente. Mundo Anillo, publicada en 1970 y galardonada con los premios Hugo, Locus y Nébula, está centrada en un equipo de exploradores de un futuro lejano que son enviados a los confines del universo a explorar una enorme estructura en forma de anillo que rodea una estrella. Michael Perry, guionista de series como The River o La zona muerta, será el encargado de esta adaptación. El fin de la infancia, publicada en 1953, es una novela centrada en la llegada a la Tierra de una especia alienígena, a los que se conoce como Overlords (Superseñores), que proclaman sus intenciones de ayudar a la humanidad pero se niegan a revelar su apariencia. Michael De Luca, productor de cintas como La red social o Moneyball, será el responsable de llevar a buen puerto este proyecto.
Fuente: Deadline.