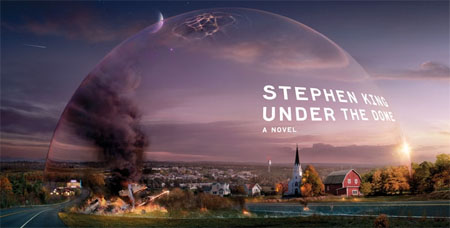 Dreamworks, la compañía dirigida por Steven Spielberg, se ha hecho con los derechos de Under the Dome, la última novela de Stephen King, para adaptarla a televisión en forma de miniserie.
Under the Dome se centra en un pequeño pueblo de vacaciones situado (cómo no) en Maine que de repente es rodeado por un campo de fuerza impenetrable que hace imposible entrar o salir de la localidad.
Steven Spielberg será uno de los productores ejecutivos de la miniserie junto con Stephen King.
Después del salto podéis ver el trailer de la novela (Sí, también hacen trailers de los libros).