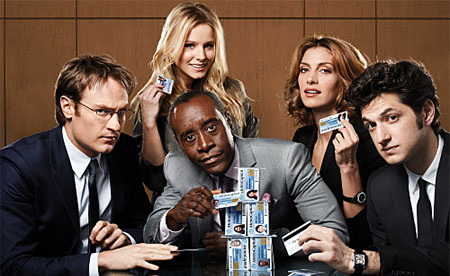 El canal por cable Showtime ha prensentado un nuevo tráiler de House of Lies, una nueva serie del canal por cable Showtime protagonizada por Don Cheadle y Kristen Bell cuyo estreno está programado para el próximo 8 de enero.
House of Lies, una comedia negra basada en el libro de Martin Kihn "House of Lies: How Management Consultants Steal Your Watch and Then Tell You the Time", se centra en Marty, papel interpretado por Don Cheadle, un consultor dispuesto a utilizar cualquier método para conseguir que sus clientes logren sus objetivos.
Después del salto podéis ver el tráiler de House of Lies.