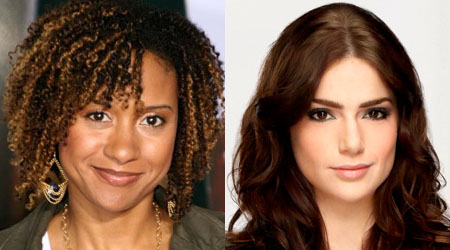 La actriz Tracie Thoms, una de las protagonistas de Caso abierto y a la que este año hemos podido ver en Emily Owens M.D., se ha unido al reparto de Gothica, un nuevo piloto de la ABC escrito por Matt Lopez (El aprendiz de brujo) y producido por Mark Gordon (Anatomía de Grey).
Gothica, que fusiona la mitología de clásicos como Drácula, Frankenstein o El retrato de Dorian Gray, está centrada en Grace Van Helsing (Janet Montgomery), una periodista ganadora de un premio Pulitzer que se hace cargo de The Guardian, el periódico familiar, mientras trata de descubrir la verdad sobre el asesinato de sus padres. Tracie Thoms interpretará el papel de Mina, una vieja amiga de Grace y la editora de The Guardian.
Junto a Janet Montgomery y Tracie Thoms, también están confirmadas las apariciones de Chris Egan, protagonista de Kings, que dará vida a Dorian Gray, un acaudalado playboy que presta 20 millones de dólares a Grace para que pueda retener el control del periódico familiar; y Tom Ellis, al que hemos podido ver en series británicas como The Fades o Merlin, que interpretará el papel de Victor Frankenstein, el director de un hospital especializado en investigación biotecnológica que cree haber encontrado una manera de traer de vuelta a la vida a su recientemente fallecida hija.
Fuente: Deadline.