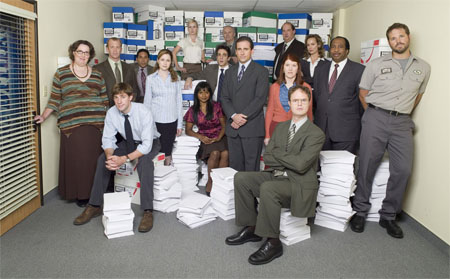 Steve Carell no bromeaba cuando hace unos meses declaró a la BBC Radio que estaba considerando abandonar The Office al finalizar la próxima temporada.
El actor ha confirmado durante el estreno de Despicable Me, una nueva película de animación en la que Carell pone voz a un personaje, que dejará la serie cuando finalice su contrato tras la séptima temporada. Carell también ha declarado que su marcha no tiene que suponer el fin de The Office que puede continuar sin él.
En las seis temporadas que lleva protagonizando The Office, Steve Carell ha sido nominado cuatro veces como mejor actor de comedia en los premios Emmy y cinco veces a los Globos de Oro (ganando en la edición del 2006).