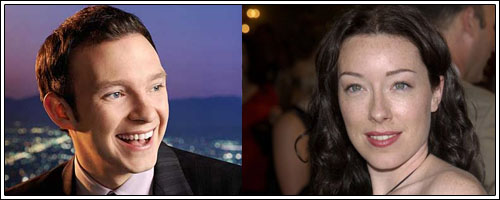 Ya os hablamos hace unos cuantos meses de la intenciónde la HBO de recuperar a Sarah Michelle Gellar para la televisión, después de que la carrera cinematográfica de la actriz no acabara de despegar después de protagonizar Buffy cazavampiros.
El proyecto, llamado The Wonderful Maladys, sigue adelante y la cadena acaba de anunciar los actores que se unirán a Gellar para coprotagonizar el piloto. Los elegidos han sido Nate Corddry (Studio 60, United States of Tara) y Molly Parker (Deadwood, Swingtown).
Situada en Nueva York, The Wonderful Maladys se centra en la complicada relación entre tres hermanos que perdieron a sus padres a temprana edad. Gellar dará vida a Alice Malady. Corddry será Neil, el hermano menor, un aplicado estudiante de doctorado. Por último, Parker será Mary, la mayor de los tres hermanos que trabaja como terapeuta.
Charles Randolph, guionista de La vida de David Gale, es el encargado del guión del piloto, mientras que Alan Taylor se hará cargo de la dirección.