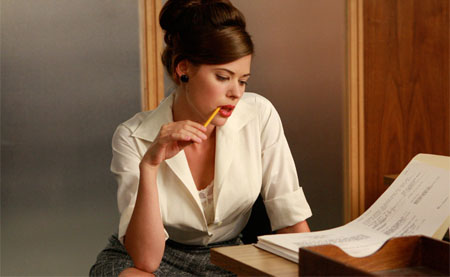 La actriz Peyton List, conocida por dar vida a Jane Sterling en Mad Men, es la primera incorporación al reparto de The Tomorrow People, un nuevo piloto del canal CW adaptación de la serie británica del mismo nombre de los años 70.
The Tomorrow People estará centrada en un grupo de jóvenes de todo el mundo que representa el próximo paso evolutivo de la raza humana al haber desarrollado superpoderes como telepatía, telequinesis o la capacidad de teletransportarse. Peyton List interpretará el papel de Cara, una joven de apariencia seria pero con un gran sentido del humor que tiene la capacidad de leer la mente de la gente y proyectar sus propios pensamientos.
Phil Klemmer, guionista de Political Animals o Veronica Mars, ha escrito el guión de esta nueva versión de The Tomorrow People; mientras que Danny Cannon, director de episodios en series como Alcatraz o Nikita, se pondrá detrás de las cámaras del piloto. Julie Plec (The Vampire Diaries) y Greg Berlanti (Arrow) serán los productores del nuevo proyecto.
Fuente: Zap2It.