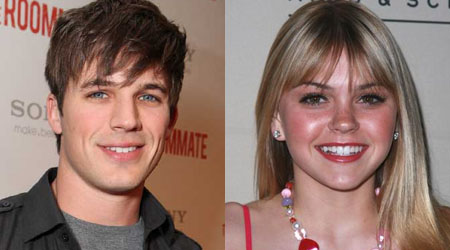 Tan solo unos días después de que la CW anunciara que Sensación de vivir llegará a su fin cuando finalice la presente temporada, Matt Lanter, uno de sus protagonistas, ya ha encontrado nuevo acomodo dentro de la cadena centrada en series de corte juvenil.
Matt Lanter se ha unido al reparto Oxygen, un nuevo piloto centrado en el romance entre Emery, una chica humana a la que dará vida Aimee Teegarden (Friday Night Lights), y Roman, un alienígena que será interpretado por el propio Lanter. Roman forma parte de un grupo de nueve extraterrestres, conocidos como Los 9 de Orión, que se encuentran integrados en un instituto de secundaria. Roman conoció a Emery mientras escapaba de un campo de internamiento donde fueron internados los de su especie cuando llegaron a la Tierra diez años atrás.
Meredith Averill, guionista de series como The Good Wife o Samurai Girl, será la encargada de escribir el libreto de este nuevo proyecto; mientras que Gary Fleder, un habitual dirigiendo series de la CW como Life Unexpected o Beauty and the Beast, se pondrá detrás de las cámaras del piloto de Oxygen.
Fuente: THR.