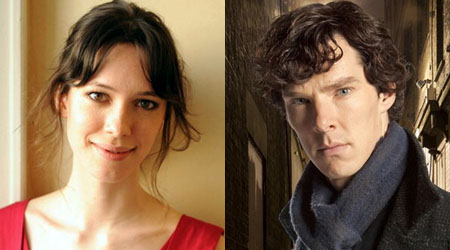 Después del éxito que supusieron Hermanos de Sangre y The Pacific, la HBO vuelve al género bélico para producir junto a la BBC Parade's End, una miniserie de cinco capítulos ambientada en la I Guerra Mundial.
Parade's End está basada en una serie de cuatro libros del escritor británico Ford Madox Ford, en los que se narra un triángulo amoroso, en el marco de la Gran Guerra, entre Christopher Tietjens, un aristócrata perteneciente a una acaudalada familia que sirve en el ejército británico; Sylvia, su frívola mujer; y Valentine Wannop, una joven sufragista.
Benedict Cumberbatch, al que hemos podido ver interpretando el papel de Sherlock Holmes en la reciente serie de la BBC sobre el famoso detective; y Rebecca Hall, que formó parte del reparto de la película The Town, interpretarán al matrimonio protagonista.
Tom Stoppard, ganador de un Oscar por el libreto de Shakespeare in Love será el encargado de escribir el guión de Parade's End, mientras que Susanna White, nominada a dos premios Emmy por su trabajo en Generation Kill y Jane Eyre, se pondrá detrás de las cámaras.
Fuente: Deadline.