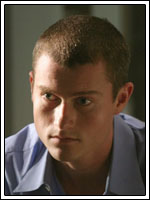 AMC, el canal por cable responsable de las aclamadas Mad Men y Breaking Bad, ha dado luz verde a la producción de 12 episodios de Rubicon, una nueva serie protagonizada por James Badge Dale, actor al que también podremos ver la siguiente temporada en The Pacific.
Rubicon es un thriller político creado por Jason Horwitch que se centra en una sociedad secreta que mueve los hilos de la política mundial. El protagonista es Will Travers (Dale), un analista de un think tank que descubre que sus jefes no son lo que aparentan ser.
Además de James Badge Dale, coprotagonizan la serie Miranda Richardson, Jessica Collins, Christopher Evan Welch y Lauren Hodges.
El director de Rubicon es Allen Coulter, responsable de los pilotos de Nurse Jackie, Sons of Anarchy o Damages.