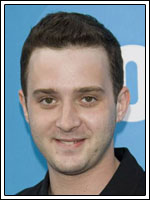 El actor Eddie Kaye Thomas (American Pie) se ha unido a How to make it in America, una de las nuevas series de la HBO para la próxima temporada.
How to make it in America está creada por la productora de Mark Wahlberg, responsable también de Entourage, y se centra en Ben y Cam, dos jóvenes emprendedores que se trasladan a Nueva York dispuestos a todo para triunfar. Eddie Kaye Thomas interpreta a David, un antiguo compañero de instituto de Ben que se ha hecho rico trabajando como intermediario de hedge funds.
Kaye Thomas ya apareció en el piloto de la serie como protagonista invitado pero ahora se confirma que su personaje aparecerá como regular al menos en la primera temporada, cuya emisión está prevista que empiece a finales de este año.