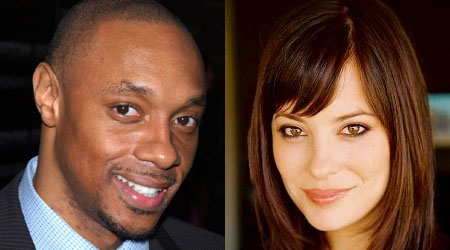 Dorian Missick, que ha participado en series como The Cape o Southland, y Kate Kelton, a la que pudimos ver en la comedia Dos colgaos muy fumaos, se han unido al reparto de la tercera temporada de Haven, que podremos ver en el canal Syfy a partir del 21 de septiembre.
Haven, basada en la novela de Stephen King Colorado Kid, está ambientada en un misterioso pueblo de Maine en el que algunos de sus habitantes empiezan a desarrollar ciertas habilidades sobrenaturales conocidas como "problemas". La serie está protagonizada por Emily Rose en el papel de la ex-agente del FBI Audrey Parker y Lucas Bryant como el sheriff Nathan Wuornos.
Dorian Missick interpretará el papel de Tommy Bowen, un detective de la policía de Boston que llega a Haven siguiendo la pista de un asesino en serie, mientras que Kate Kelton dará vida a Jordan McKee, una camarera del The Gun & Rose Diner que es miembro de una misteriosa organización que parece encontrarse detrás de los problemas y cuyos miembros son reconocidos por un tatuaje.
Fuente: THR.