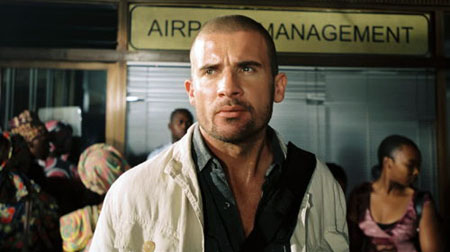 Sigue el baile de nombres de posibles sustitutos de Andy Whitfield al frente del reparto de la segunda temporada de Spartacus: Blood and Sand, retrasada indefinidamente desde que a su protagonista le diagnosticaran un cáncer.
Si hace unos días parecía que el actor australiano Liam McIntyre tenía las de ganar, ahora es Dominic Purcell, uno de los protagonistas de Prison Break, el que se ha postulado como líder de los gladiadores sublevados mandando una audición a la cadena Starz. Curiosamente fue Wentworth Miller, compañero de Purcell en Prison Break, uno de los primeros actores en mostrar su interés por hacerse con el papel de Spartacus.
Para aprovechar el tirón de la primera temporada de Spartacus: Blood and Sand, la cadena Starz dio luz verde a Spartacus: Gods of the Arena, una miniserie de seis episodios de duración centrada en los hechos ocurridos antes de la llegada de Spartacus al ludus de Batiatus que podremos ver a partir del próximo 21 de enero.