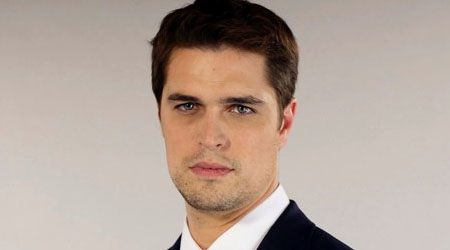 El actor portugués Diogo Morgado, que saltó a la fama por dar vida a Jesús en la miniserie La Biblia y al que más recientemente hemos podido ver en Revenge, se ha unido al reparto de The Messengers, un nuevo piloto de la cadena CW escrito por Eoghan O'Donnell (Teen Wolf) y producido por Basil Iwanyk, (Furia de Titanes).
The Messengers está centrado en un grupo de desconocidos que, después de que un misterioso objeto impacte contra la Tierra mueren por los efectos de un pulso de energía. Sin embargo, este grupo de personas vuelve a la vida más tarde con el objetivo de impedir el Apocalipsis. Diogo Morgado interpretará el papel de The Man (El Hombre), un misterioso personaje que despierta quemado y desnudo en el desierto con la misión de proporcionar respuestas sobre el misterioso evento.
La incorporación de Diogo Morgado al reparto de The Messengers se une a las ya anunciadas de Sophia Black-D'Elia (Gossip Girl), que interpretará el papel de una joven madre forzada a conducir a un recluso fugado a Houston; y Joel Courtney (Super 8), que dará vida a Peter, un joven acusado de suicidio al ahogarse en una piscina pero que vuelve a la vida con una fuerza sobrenatural.
Fuente: Deadline.