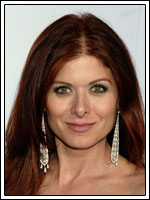 Debra Messing, que ya triunfó en la NBC con la serie Will y Grace, regresará a dicha cadena para protagonizar una nueva comedia escrita por Josann McGibbon y Sara Parriott, según The Hollywood reporter.
En esta nueva serie, a la que todavía no se le ha dado un título, Messing interpretará el papel de una alta directiva que es despedida de su trabajo y debe enfrentarse a un papel de madre y ama de casa para el que no se encuentra muy preparada.
Hay que recordar que este proyecto provocó una guerra de ofertas entre la ABC y la NBC, siendo esta última la que al final se llevó el gato al agua gracias a garantizar a la actriz un determinado número de episodios.
Esta comedia volverá a reunir a Debra Messing con McGibbon y Parriott después de la exitosa miniserie The Starter Wife, nominada a diez premios Emmy y convertida en serie.