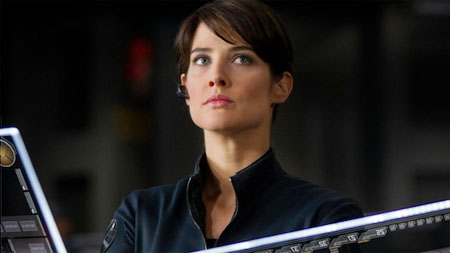 La actriz canadiense Cobie Smulders, que interpretó a la agente Maria Hill en la cinta Los Vengadores, volverá a retomar este papel en Marvel's Agents of S.H.I.E.L.D., la serie producida por Joss Whedon (Buffy cazavampiros, Angel, Firefly y Dollhouse) que tendrá como eje central a la organización militar secreta liderada por Nick Furia. Smulders aparecerá en el primer episodio y en varios capítulos más de la primera temporada, aunque todavía no se sabe su número exacto ya que la actriz deberá compaginar este nuevo trabajo con el dodaje de la temporada final de Cómo conocí a vuestra madre.
Marvel's Agents of S.H.I.E.L.D. estará protagonizada por Clark Gregg, que retomará el papel del agente Phil Coulson. Junto a Gregg, también forman parte del reparto de la serie Ming-Na, que interpretará a la agente Melinda May, una brillante piloto y experta en artes marciales; Iain De Caestecker, que dará vida al agente Leo Fitz, un ingeniero experto en nuevas tecnologías; Elizabeth Henstridge, que interpretará a la agente Jemma Simmons, una científica especialista en bioquímica; Brett Dalton, que interpretará a Grant Ward, un letal agente de campo capaz de mantenerse calmado en las más peligrosas situaciones de combate; y Chloe Bennet, que interpretará el papel Skye, una joven agente de SHIELD especialista en ordenadores.
Después del salto podéis ver la primera foto de Cobie Smulders en Marvel's Agents of S.H.I.E.L.D.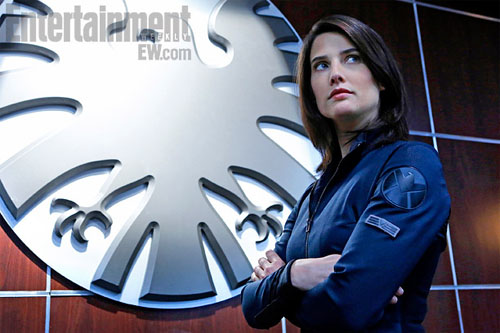 Fuente: EW.