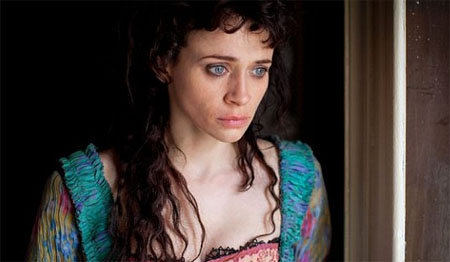 La actriz irlandela Charlene McKenna, a la que hemos podido ver en Ripper Street, se ha unido al reparto de The Clan Of The Cave Bear, un nuevo piloto del canal Lifetime adaptación de la novela homónima escrita por la autora norteamericana Jean M. Auel y publicada en España como El clan del oso cavernario.
Ambientada en el Paleolítico, El clan del oso cavernario sigue la historia de Ayla, a la que dará vida Millie Brady, una niña cromagnon que, tras quedarse huérfana después de que su familia fallezca a causa de un terremoto y ser herida gravemente por un leon cavernario, es acogida por un clan de neanderthales donde deberá enfrentarse a la intolerancia de Broud, al que interpretará Johnny Ward, el futuro líder del clan. Charlene McKenna interpretará el papel de Iza, la curandera del clan.
Este nuevo proyecto, que se espera esté listo para el próximo año, está siendo escrito por Linda Woolverton, guionista de la reciente Maléfica, que también ejercerá como productora ejecutiva junto a Ron Howard, Brian Grazer, Allison Shearmur, Francie Calfo y la propia Jean M. Auel. Ésta no será la primera adaptación de la novela, que ya fue llevada al cine en 1986 en una cinta protagonizada por Daryl Hannah.
Fuente: Deadline.