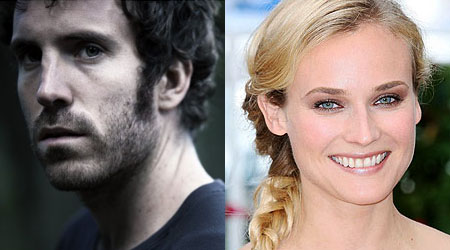 El actor australiano Thomas Wright, al que podremos ver el próximo año junto a Elisabeth Moss y Holly Hunter en la miniserie de la BBC Top of the Lake, se ha unido al reparto de The Bridge, un nuevo piloto del canal por cable FX de cara a la próxima temporada.
The Bridge, adaptación americana de la serie sueco-danesa Bron, está centrada en Sonya North (Diane Kruger) y Marco Ruiz (Demian Bichir), dos detectives de los Estados Unidos y Méjico que deben trabajar juntos para intentar atrapar a un asesino en serie que mata a ambos lados de la frontera. Thomas Wright interpretará el papel de Steven Linder, un hombre que trabaja en un refugio para mujeres que lleva una misteriosa doble vida.
El piloto de The Bridge ha sido escrito por Meredith Stiehm (Caso abierto, Homeland) y Elwood Reid (Undercovers, Hawaii 5-0), mientras que el mejicano Gerardo Naranjo, director de Miss Bala, será el encargado de ponerse detrás de las cámaras.
Fuente: Deadline.