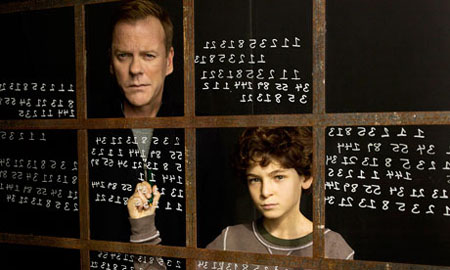 La Fox ha anunciado la renovación de Touch, la nueva serie de Tim Kring, creador de Heroes, por una segunda temporada. Touch debutó el pasado enero consiguiendo una audiencia de 12 millones de espectadores.
Touch, el primer guión de Tim Kring desde la cancelación de Heroes, está centrada en Martin Bohm, un padre de familia viudo interpretado por Kiefer Sutherland que descubre que su hijo autista Jake, al que da vida David Mazouz, es capaz de predicir hechos futuros a través de complejas series numéricas.
En el polo opuesto se encuentran Alcatraz y The Finder, que no continuarán la próxima temporada. Alcatraz, uno de los nuevos proyectos de J.J. Abrams, tuvo un buen debut con 10 millones de espectadores pero se ha ido desinflando hasta quedarse con menos de la mitad de esa audiencia; mientras que The Finder, el spinoff de Bones protagonizado por Geoff Stults y Michael Clarke Duncan, nunca llegó a conectar con los espectadores.
Fuente: THR.