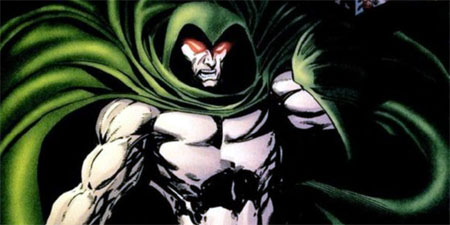 Sigue la fiebre de las adaptaciones de superhéroes de tebeo. A proyectos ya en marcha como Powers o Deadman, ahora la Fox ha añadido The Spectre, basado en el personaje creado por Jerry Siegel (uno de los "padres" de Superman) y Bernard Baily a comienzos de la década de los 40.
The Spectre (o El Espectro) cuenta la historia de Jim Corrigan, un policía de Nueva York que, después de ser asesinado por unos mafiosos y lanzado al río Hudson, vuelve de la muerte con poderes sobrehumanos para hacer justicia y castigar a sus asesinos.
La Fox ha encargado el guión de The Spectre a Brandon Camp, conocido por ser el guionista de la serie (prematuramente cancelada) John Doe, mientras que Bill Gerber, productor de Gran Torino, servirá como productor ejecutivo del proyecto.
Fuente: THR.