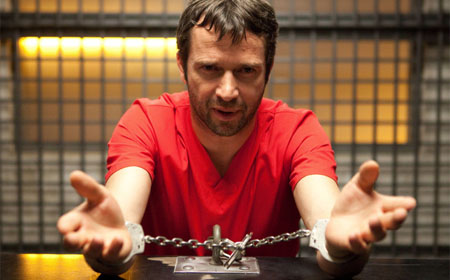 La Fox ha presentado una nueva promo de The Following, la nueva serie creada por Kevin Williamson, guionista de cintas como Scream o Sé lo que hicisteis el último verano y de series como The Vampire Diaries, que podremos ver a partir del próximo 21 de enero.
The Following está protagonizada por Kevin Bacon en el papel de Ryan Hardy, un experto en la elaboración de perfiles criminales del FBI retirado que vuelve al trabajo para intentar capturar a Joe Carroll, un asesino en serie interpretado por James Purefoy que, tras protagonizar una fuga de la prisión en la que se encontraba cumpliendo condena, trata de crear su propio culto de seguidores a través de internet.
Podéis ver la nueva promo de The Following después del salto.