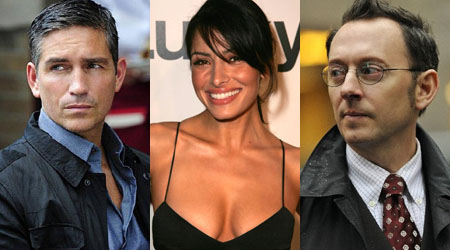 La actriz Sarah Shahi, protagonista de series como Life o Fairly Legal, ha llegado a un acuerdo con la CBS para aparecer en la presente temporada de Person of Interest, la serie creada por Jonathan Nolan y producida por Bad Robot, la compañía de  J.J. Abrams.
Person of Interest está centrada en John Reese, un agente de la CIA dado por muerto al que da vida James Caviezel que es reclutado por Harold Finch, un excéntrico multimillonario interpretado por Michael Emerson, para intentar evitar crímenes usando la información proporcionada por un sofisticado sistema de vigilancia que él inventó para prevenir ataques terroristas.
Sarah Shahi, a la que esta temporada hemos podido ver en Chicago Fire, interpretará el papel de Shaw, una valerosa agente de una organización paramilitar que se dedica a localizar y eliminar terroristas antes de que éstos puedan actuar. La primera aparición de Shahi en Person of Interest tendrá lugar el próximo 21 de febrero en "Relevance", episodio que será dirigido por el propio Jonathan Nolan.
Fuente: Deadline.