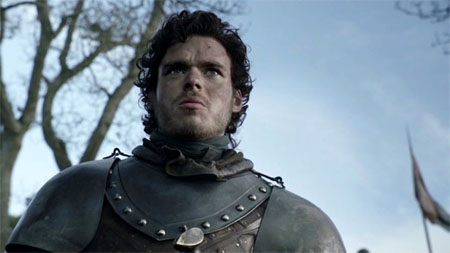 Fire and Blood, el episodio final de Juego de Tronos, ha marcado el mejor registro de audiencia de la primera temporada al conseguir reunir delante del televisor a 3 millones de espectadores, cifra que aumenta hasta los 3,9 millones de espectadores combinando las dos emisiones de la noche del pasado domingo en la HBO.
Exceptuando un pequeño bajón a mitad de temporada, los directivos de la HBO que apostaron por la adaptación de una saga de literatura fantástica como Canción de Hielo y Fuego del escritor norteamericano George R.R. Martin pueden estar contentos con la aceptación de la serie por parte del exigente público del canal por cable.
Este récord de audiencia es un nuevo espaldarazo de cara a la segunda temporada de la serie, en la que se adaptará el libro Choque de Reyes (A Clash of Kings), cuyo rodaje está previsto que comience el próximo 25 de julio en Irlanda.