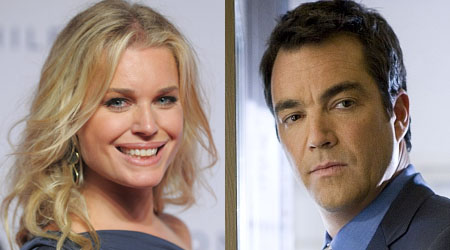 El canal por cable TNT ha dado luz verde a la producción de una nueva serie de 10 episodios de duración basada en la serie de libros de King and Maxwell, obra del escritor estadounidense David Baldacci.
Esta nueva serie, que de momento no cuenta con título oficial, estará protagonizada por Rebecca Romijn (Eastwick) y Jon Tenney (The Closer) que darán vida a Michelle Maxwell y Sean King, dos antiguos agentes del Servicio Secreto que trabajan como detectives privados en Washington D.C. Junto a Romijn y Tenney, también forman parte del reparto de esta nueva serie Ryan Hurst (Sons of Anarchy), que interpretará a un autista con una gran inteligencia que ayuda a los protagonistas en algunos de sus casos; y Michael O'Keefe (Cinco hermanos) y Chris Butler (The Good Wife), que darán vida a dos agentes del FBI que, ocasionalmente, se verán envueltos en los casos con King y Maxwell.
El guión del piloto de esta nueva serie ha sido escrito por Shane Brennan, guionista y productor de series como Navy: Investigación criminal, NCIS: Los Angeles o CSI: Miami. Brennan también ejercerá como productor ejecutivo junto con Grant Anderson, productor de Turno de guardia. El propio David Baldacci formará parte del proyecto actuando como consultor del mismo.
Fuente: TVLine.