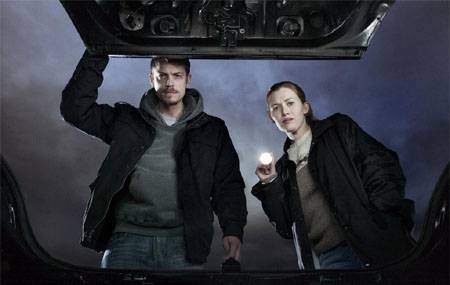 Dos meses y medio después de que la AMC optara por no renovar The Killing, parece que el canal por cable ha cambiado de idea y está cerca de llegar a un acuerdo con los productores para dar luz verde a una tercera temporada de la serie.
La renovación de The Killing será posible gracias a Netflix, la compañía de contenidos en streaming a la que acudieron los productores tras la negativa de la AMC a renovar la serie que finalmente ha llegado a un acuerdo con el canal por cable para compartir los gastos de la producción de una nueva temporada, trato muy parecido al que llegaron la NBC y DirecTV, para garantizar la continuidad de Friday Night Lights tras su segunda temporada.
Las dos primeras temporadas de The Killing, adaptación de la serie danesa Forbrydelsen, estuvieron centradas en la investigación policial llevada a cabo por los detectives de homicidios Sarah Linden (Mireille Enos)  y Stephen Holder (Joel Kinnaman) tras el asesinato de una joven en Seattle.
Fuente: Deadline.