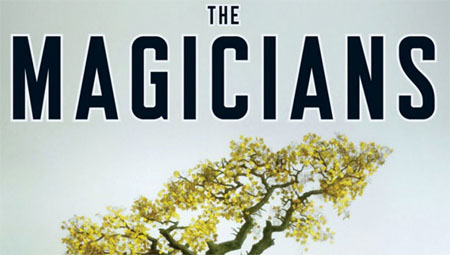 El canal SyFy ha dado luz verde a la producción de la primera temporada de The Magicians, adaptación de la novela homónima escrita por Lev Grossman que, debido a su éxito, se ha convertido en la primera de una trilogía.
The Magicians, publicada en el año 2009, cuenta la historia de Quentin Coldwater, al que dará vida Jason Ralph (al que también podremos ver próximamente en Aquarius), un chico que creció leyendo historias fantásticas ambientadas en un país llamado Fillory, que es admitido en la escuela Brakebills de Pedagogía Mágica donde aprenderá los secretos de la hechicería.
El guión del piloto ha sido escrito por John McNamara, guionista de series como Al descubierto o Fastlane; y Sera Gamble, una de las guionistas de Sobrenatural. Ambos ejercerán también como productores ejecutivos de The Magicians junto a Michael London y Janice Williams.
Fuente: TV Line.