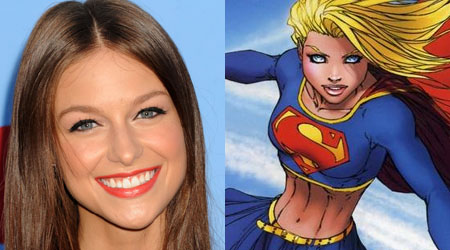 La actriz Melissa Benoist, a la que actualmente la podemos ver en la cartelera en la aclamada película Whiplash, será la protagonista de Supergirl, una nueva serie de la CBS adaptación del cómic del mismo nombre.
Benoist, a la que también hemos podido ver en las temporadas cuatro y cinco de Glee, interpretará el papel de Kara Zor-El que, al igual que su primo Superman, escapó de la destrucción de Krypton para refugiarse en la Tierra. Kara ha estado toda su vida escondiendo sus increibles poderes pero, a la edad de 24 años, decide utilizarlos para ayudar a la humanidad y convertirse en la superheroína que está destinada a ser.
Esta nueva adaptación del cómic a la pequeña pantalla se une a otras ya en antena como Arrow, The Walking Dead o la más reciente The Flash y a otras ya anunciadas como Daredevil, Jessica Jones o Predicador.
Fuente: EW.