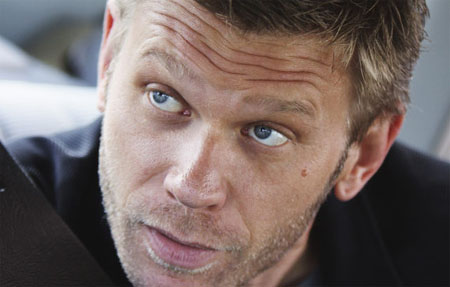 Mark Pellegrino, conocido sobre todo por interpretar el papel del misterioso Jacob en Perdidos, será uno de los protagonistas de The Returned, adaptación americana de la aclamada serie francesa Les Revenants que podremos ver próximamente en el canal por cable A&E.
The Returned, cuya primera temporada se compondrá de un total de 10 episodios, se centra en una pequeña ciudad que se ve conmocionada cuando un día un grupo de personas que habían fallecido en distintas épocas vuelven a la vida exactamente con el mismo aspecto que tenían cuando murieron y sin ningún recuerdo de lo que ocurrió. Mark Pellegrino interpretará el papel de Jack, el padre de dos Lena y Camille, dos gemelas que fallecieron en el accidente del autobús escolar hace cuatro años y que ahora se encuentran entre los que han regresado.
Carlton Cuse, guionista de Perdidos y la más reciente Bates Motel, será el encargado de escribir esta nueva adaptación y ejercerá como productor ejecutivo junto con Raelle Tucker, que ha trabajado en series como Sobrenatural o True Blood.
Fuente: Deadline.