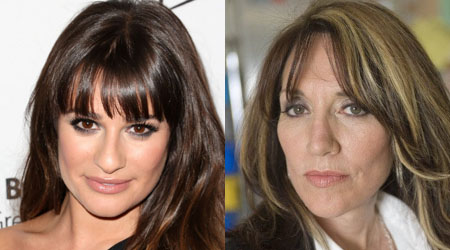 La actriz Lea Michele, que saltó a la fama hace unos años al hacerse con el papel de Rachel Berry en la serie musical Glee, ha anunciado en su cuenta de twitter que aparecerá como actriz invitada en un episodio de la séptima y última temporada de Sons of Anarchy, cuyo estreno tendrá lugar el próximo 9 de septiembre.
Lea Michele dará vida a Gertie, una amable camarera de un bar de carretera y madre soltera que conectará con Gemma, papel interpretado por Katey Sagal, durante una época complicada de su vida. Ésta no será la primera vez que ambas actrices trabajen juntas ya que Sagal apareció en Glee interpretando el papel de la madre de Artie (Kevin McHale).
Además de Lea Michele, la última temporada de Sons of Anarchy contará con las incorporaciones de Courtney Love, que interpretará a la señora Harrison, la profesora de preescolar de Abel, el hijo de Jax (Charlie Hunnam) y Wendy (Drea de Matteo); Annabeth Gish, que interpretará el papel de Althea Jarry, la nueva sheriff de Charming; y Marilyn Manson, que dará vida a Ron Tully, un líder supremacista blanco.