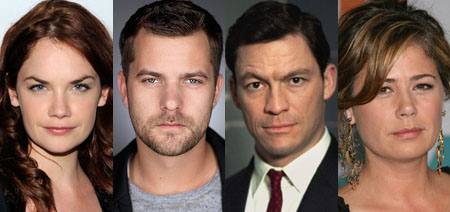 El actor Joshua Jackson es la última incorporación al reparto de The Affair, uno de los nuevos pilotos del canal por cable Showtime. Este será el primer trabajo de Jackson en la televisión después de la finalización al comienzo del presente año de Fringe, la serie de ciencia-ficción de la que era uno de los protagonistas.
The Affair estará centrará en dos matrimonios que se verán afectados por una infidelidad. Joshua Jackson interpretará el papel de Cole, el propietario de un rancho familiar en Long Island cuya mujer Allison, a la que dará vida la británica Ruth Wilson (Luther), comienza una aventura con Noah, un profesor de instituto casado y con cuatro hijos interpretado por Dominic West (The Wire). El reparto principal de The Affair lo completa Maura Tierney (The Good Wife) que interpretará el papel de Helen, la mujer de Noah.
El piloto de The Affair ha sido escrito por Sarah Treem y Hagai Levi, que ya han trabajado juntos como guionistas en la serie de la HBO En terapia. Ambos ejercerán además como productores ejecutivos junto con Mark Mylod, director de series como Entourage o Shameless, que se pondrá también detrás de las cámaras.
Casualmente, la noticia de que Joshua Jackson se ha unido a un nuevo proyecto en televisión llega menos de un mes después de que se anunciara que Anna Torv, su compañero de reparto en Fringe, se había incorporado al reparto de Open, un nuevo piloto del canal por cable HBO escrito por Ryan Murphy (Glee, American Horror Story) y Lauren Gussis (Dexter).
Fuente: EW.