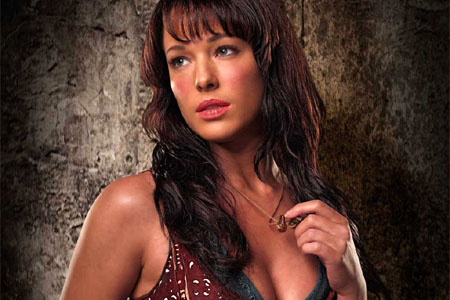 La actriz Erin Cummings, a la que pudimos ver en Spartacus: Blood and Sand dando vida a la mujer del legendario gladiador tracio, se ha unido al reparto de Baby Big Shot, un nuevo piloto de la CBS de cara a la próxima temporada.
Baby Big Shot es un nuevo drama legal escrito por Dana Calvo (Covert Affairs, Franklin & Bash) centrado en Martina, una abogada hecha a sí misma, a la que dará vida Janet Montgomery, que usa su inteligencia y sus contactos en las calles para defender a sus clientes y competir con sus académicamente mejor preparados compañeros de trabajo. Erin Cummings interpretará el papel de la hermana mayor de Martina.
Junto con sus nuevos proyectos, la CBS también ha anunciado la renovación para la próxima temporada de un buen número de sus series actuales: Blue Bloods, Hawaii Five-0, The Good Wife, NCIS: Los Angeles, Navy: Investigación Criminal, Mentes Criminales, CSI, El Mentalista, Person of Interest, Mike and Molly y Dos chicas sin blanca.
Fuente: Deadline.