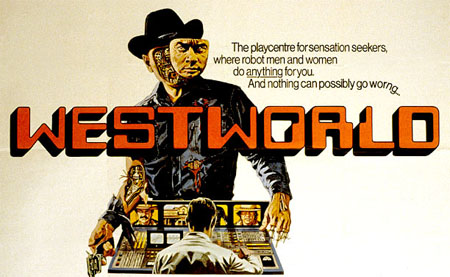 El canal por cable HBO ha llegado a un acuerdo con Bad Robot, la compañía de J.J. Abrams (Revolution, Alcatraz, Fringe, Alias, Perdidos), para producir Westworld, un nuevo piloto basado en la película homónima de 1973 escrita y dirigida por Michael Crichton, y protagonizada por Yul Brynner, Richard Benjamin y James Brolin.
Westworld está ambientado en un parque de atracciones del futuro que recrea distintas épocas como el salvaje oeste o la edad media poblado por robots de aspecto humano programados para obedecer a las personas. La cinta se centra en Peter y John, dos visitantes, que se quedan atrapados en el parque cuando los robots se rebelan y tratan de matar a todos los humanos.
J.J. Abrams será el productor de Westworld junto a Jerry Weintraub (Behind the Candelabra) y Bryan Burk (Perdidos), mientras que Jonathan Nolan (Person of Interest) y Lisa Joy (Burn Notice) serán los encargados de escribir el guión. Nolan, además, se pondrá detrás de las cámaras en el piloto.
Fuente: THR.