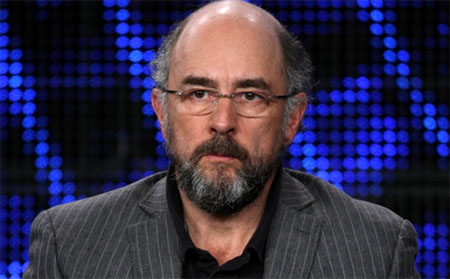 El actor Richard Schiff, conocido por interpretar el papel de Toby Ziegler en El Ala Oeste y al que más recientemente hemos podido ver en Criminal Minds: Suspect Behavior, se ha unido al reparto de House of Lies, una nueva serie del canal por cable Showtime protagonizada por Don Cheadle y Kristen Bell.
House of Lies, una comedia negra basada en el libro de Martin Kihn "House of Lies: How Management Consultants Steal Your Watch and Then Tell You the Time", se centra en Marty (Cheadle) un consultor de una poderosa firma dispuesto a utilizar cualquier método para conseguir a sus clientes la información que necesitan. Richard Schiff intepretará el papel del jefe de la firma donde trabajan los protagonistas.
Junto a Don Cheadle y Kristen Bell, también forman parte del reparto de House of Lies Dawn Oliveri, a la que hemos podido ver en Heroes, como la ex-mujer de Marty; Glynn Turman, que ha participado en series tan aclamadas como The Wire o In Treatment, que dará vida al padre del protagonista; Donis Leonard Jr. como su hijo; y Josh Lawson y Ben Schwartz, que interpretarán a dos compañeros de trabajo.
Fuente: THR.