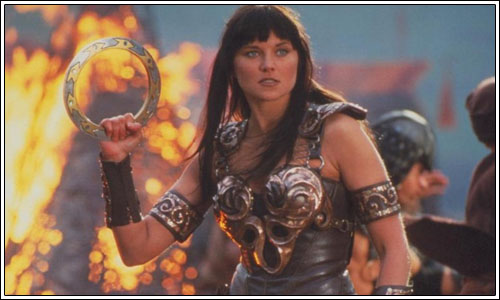 Ya os contamos hace unos meses que Sam Raimi (Spider-Man) estaba preparando para el canal Starz una serie basada en la vida del legendario gladiador Espartaco. Pues bien, ya se han confirmado los protagonistas de este nuevo proyecto que finalmente llevará por título Spartacus: Blood and Sand. 
Por el lado masculino, el actor australiano Andy Whitfield será el protagonista de la historia, teniendo la difícil misión de hacernos olvidar la magistral interpretación de Kirk Douglas en la película de Kubrick.
En cuanto a la protagonista femenina, Raimi ha contratado a Lucy Lawless, a la que ya tuvo a sus órdenes en Xena. Lawless interpretará el papel de Lucretia, la mujer de Batiatus, el dueño del ludus al que pertenece el protagonista.
Otros miembros del reparto de la serie son Erin Cummings (Dollhouse), que dará vida a una sacerdotisa; Antonio Te Maioha (Legend of the Seeker), como el guardaespaldas de Batiatus; Craig Parker (Legend of the Seeker), que dará vida a Glaber, un legado romano; Nick E. Tarabay (Los Soprano) que interpretará a Ashur, otro gladiador; Peter Mensah (300), que será Doctore, un leal esclavo de Batiatus; y Manu Bennett  (30 días de oscuridad) que interpretará el papel de Crixus, el gladiador más importante del ludus.