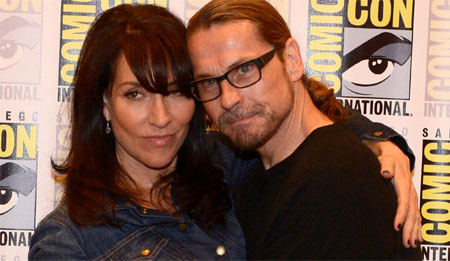 Tras la finalización de Sons of Anarchy dentro de tan solo dos semanas, la actriz Katey Sagal volverá a formar equipo con su creador (y marido en la vida real), Kurt Sutter, en su nuevo proyecto para el canal por cable FX que lleva por título The Bastard Executioner.
The Bastard Executioner, ambientado en la Inglaterra del siglo XIV, estará centrado en un caballero de la corte del rey Eduardo III que, después de abandonar las armas cansado de librar decenas de batallas, se ve obligado a volver a ceñirse la espada para actuar como verdugo.
Sagal confirmó que formará parte del reparto de este nuevo proyecto de su marido aunque no desveló el papel que interpretará aunque si es la mitad de jugoso que el rol de Gemma Teller en Sons of Anarchy (por el que se ha hecho con un Globo de Oro) seguro que merece la pena.
Fuente: Deadline.